Up to 100MB/s Read Speed
Up to 90MB/s Write Speed
Get more out of your mobile devices with fast read/write speeds, perfect for 4K UHD video.* With astonishing performance and reliability, EVO Select lets you save and treasure the richness of life.
*For best 4K UHD video support Samsung recommends using 64GB cards or higher. Host device compatibility may vary.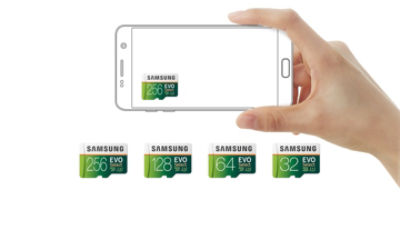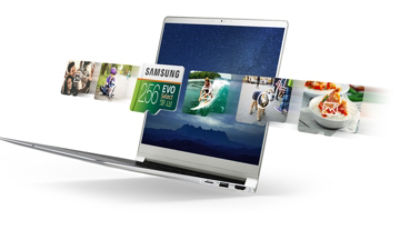 Fulfill your need for speed
Record and play 4K UHD video. With ultra-fast read & write speeds up to 100MB/s & 90MB/s respectively, the 256GB EVO Select lets you transfer a 3GB video to your notebook in just 38 seconds.* Shoot high quality photos and videos, and share them all in an instant.
*The foregoing read & write speeds are based on internal tests conducted under controlled conditions. Actual speeds may vary depending upon card capacity.
Capacity to live large
Never worry about space again. With massive amounts of storage the 256GB EVO Select is enough memory for up to 12 hours of 4K UHD video, 33 hours of Full HD video, 55,200 photos, or 22,500 songs.* So go ahead and savor all of what life has to offer, and keep it all too.
*The forgoing statement is based on internal tests performed with Samsung Galaxy S7 as host device and under the assumption that average actual storage capacity is 93.1% of labeled capacity. Actual storage capacity may be lower than labeled capacity.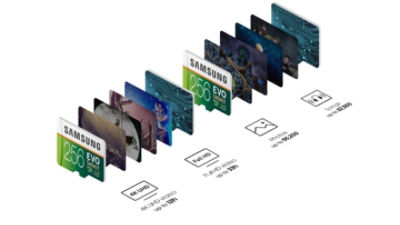 Extended compatibility
Compatible with a wide range of devices for both SD and micro SD. You can even capture detailed 4K UHD video. The included SD adapter fits most devices under almost every brand name, while preserving all of EVO Select's outstanding speed and performance.
Click here to Get this Deal
About i-Tech
i-Tech are a fresh, innovative and dynamic IT company. i-Tech supply a large range of computer products and services with the latest technology at the best value. i-Tech cater for individuals, small and medium-sized businesses, and corporate clients.
Deal Category
Mobiles & Tablets deal