Click here to Get this Deal
The Petscene Electric Pet Heating Pad helps make your four-legged friend stay cosy and ease his joint or muscle pain. This heated dog bed is also great for newborn puppies or convalescent kitties who need more warmth to stay healthy. The chew-resistant cord casing and soft waterproof PVC enclosure work for the safety of your pooch. For extra protection, a thermostat is attached to the pet heating pad to keep a thermal temperature of 55°C and avoid overheating. The heated dog pad has six temperature ranging from 30°C to 55°C and four levels of timer to set, which can be visibly and accurately displayed via an LED indicator. The pet heating mat comes with a soft fleece cover, which is removable and washable for easy care. Offer your furry friends a comfortable place for relaxation as well as soothing warmth with this heated pet bed pad.
It is intended for use either with the fleece cover or to be placed under the outer layer of your pet's bed. Never allow your pet to lay on the unit without a cover. Soothing heat will relax and comfort your pet's sore muscles as well a warm their bodies on a regular basis. The Pet Pad is supplied with a DC adaptor and an LED temperature control which allows you to adjust the temperature to seven different levels. The cable supplied has bite tube protection. The low voltage adaptor security has safeguard.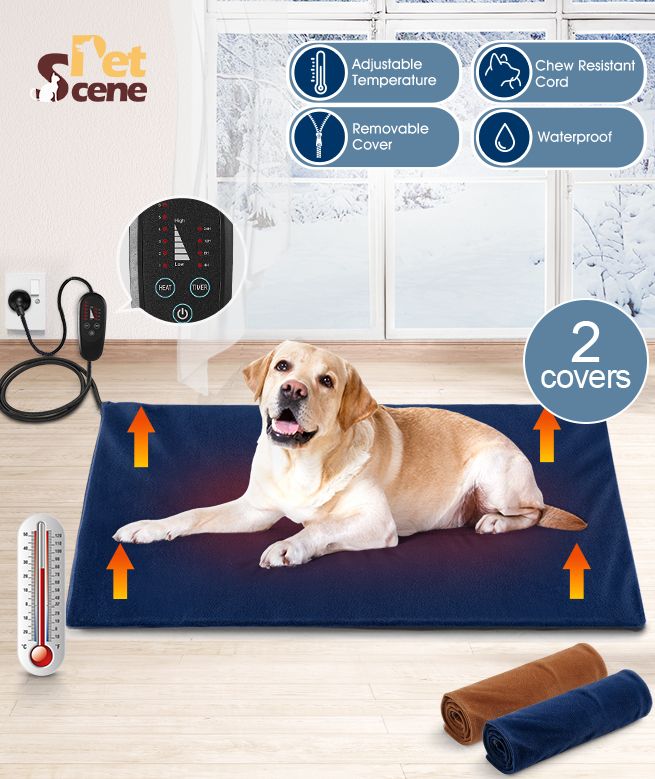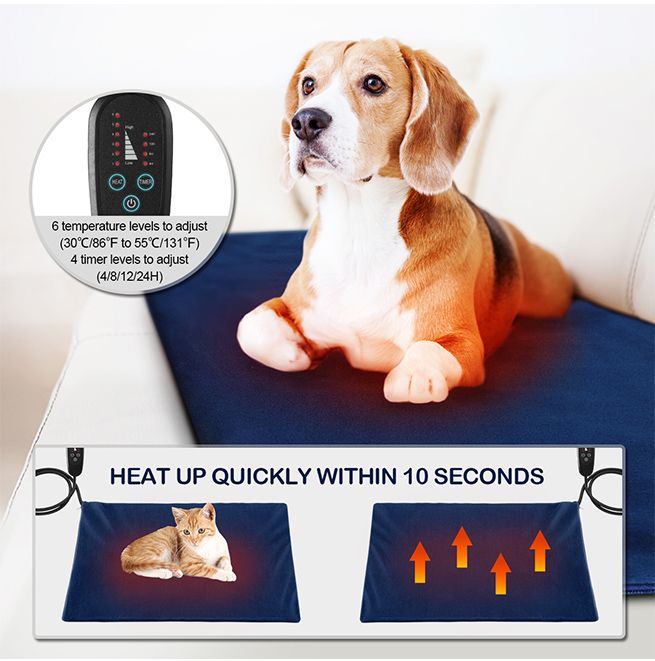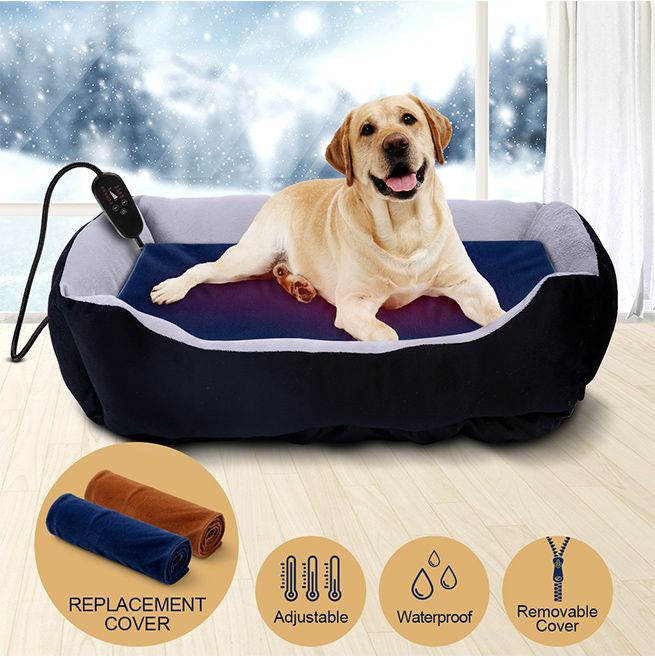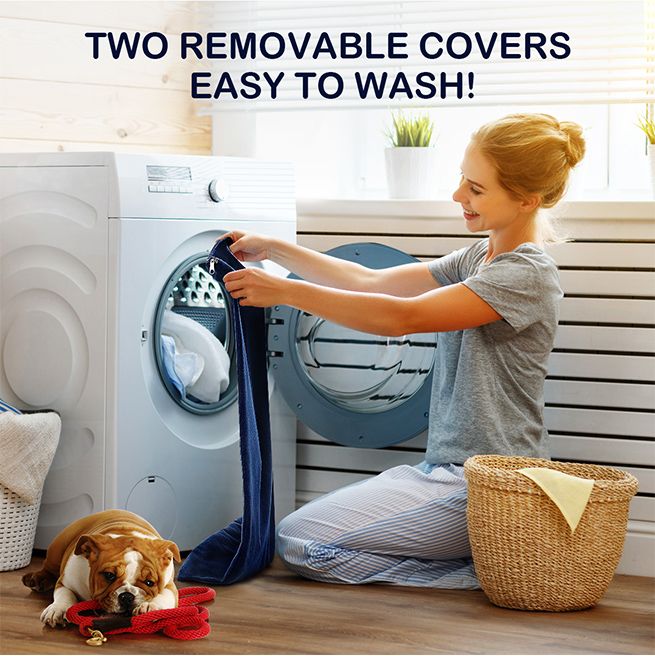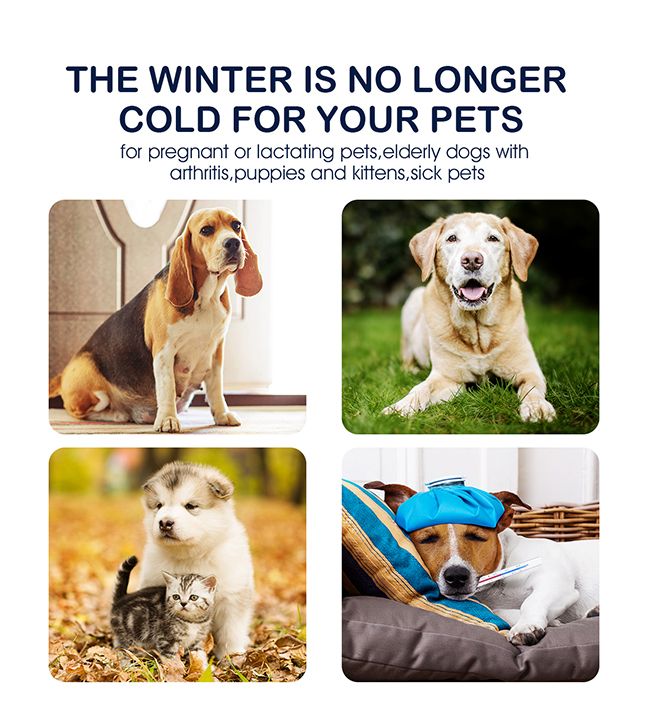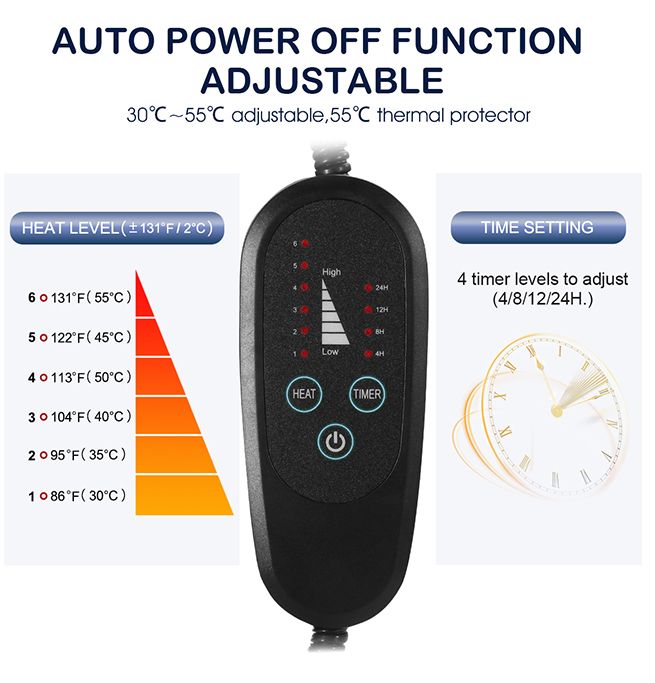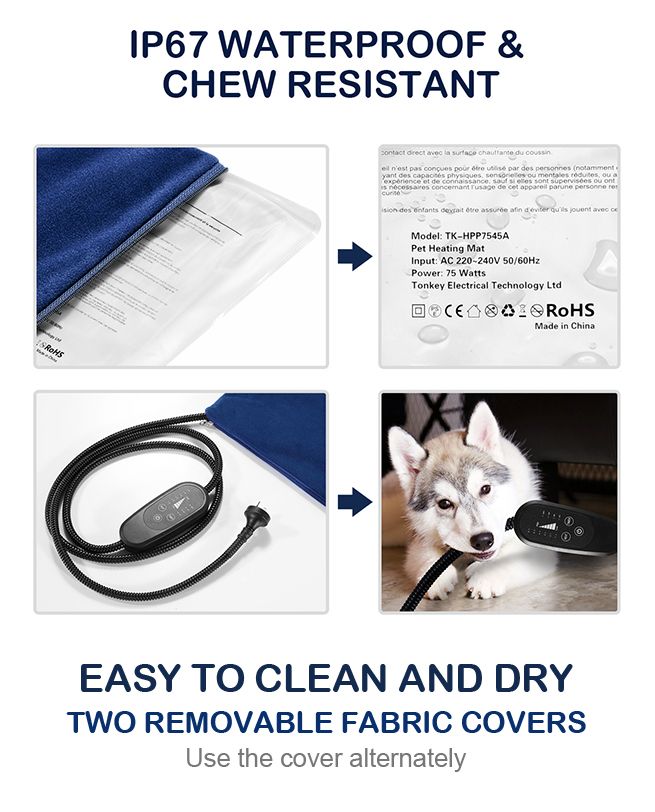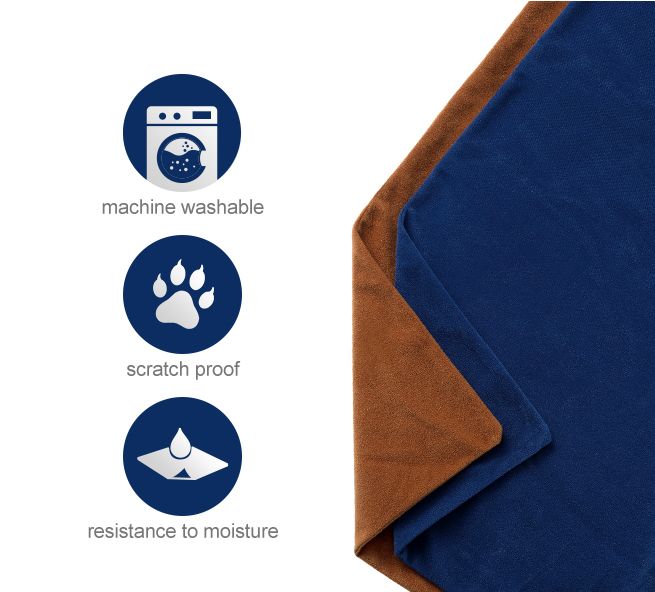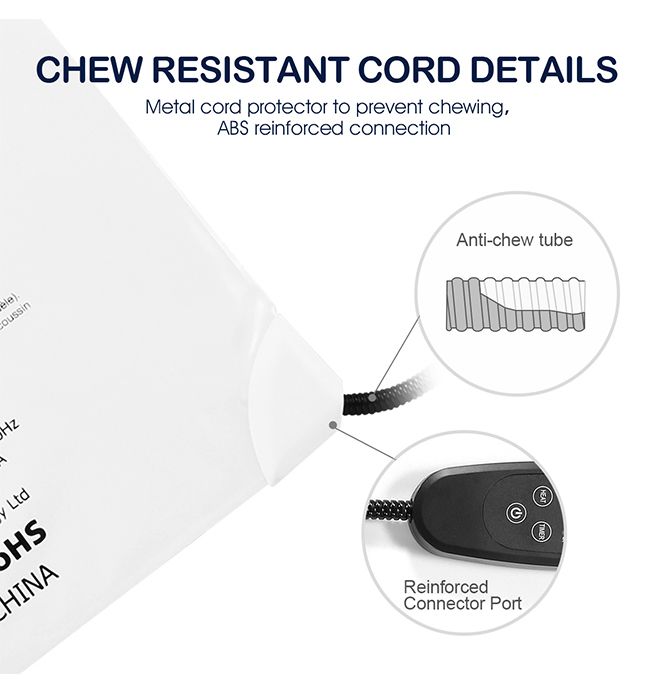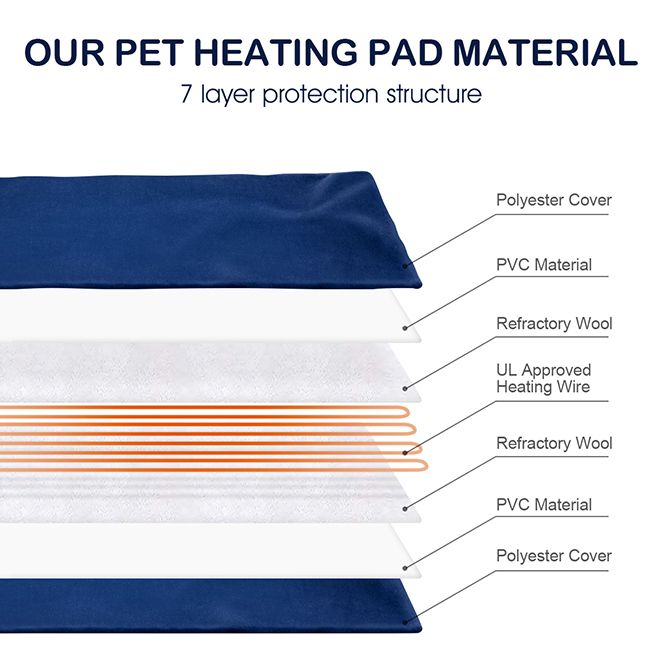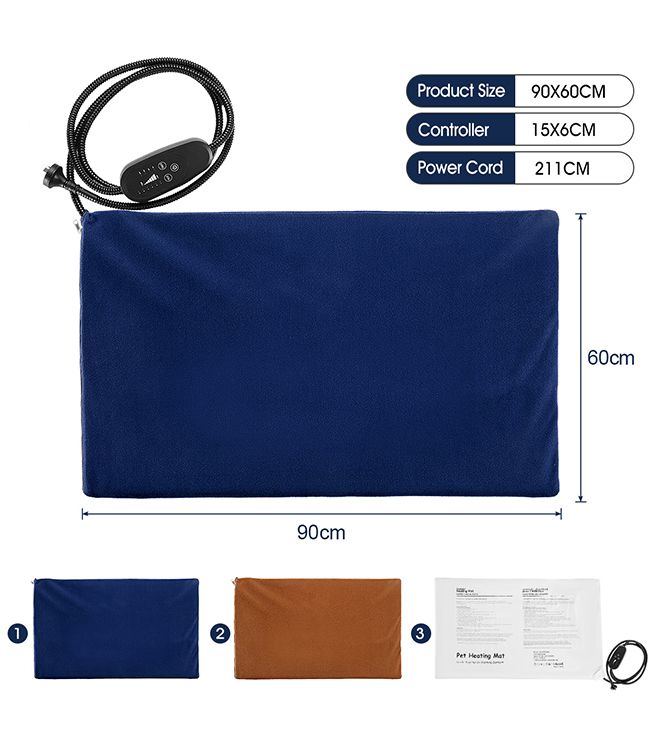 Find More Appliances Online   Pet Supplies   Pet Beds   Deals Direct
Features:
IC control box with LED indication
Temperature display with a thermostat inside of the pad
6 temperature levels to adjust (30°C ~ 55°C)
With a 55°C thermal protector inside, the warming mat can avoid overheating to protect your pets.
The single circuit provides consistent temperature
The flexible design fits most pet beds.
Timer: In the default mode, press the Timer Button to set the heat-up time, then the LED timer indication will range corresponding timer choices(4H/8H/12H/24H).
Bed warmer for pets: a heating pad for dogs and cat, especially great for senior pets, arthritic pets, new-born pets, pregnant pets or animals recovering from illness or injury. The visible LED indicator displays heat levels of the pad accurately. The pad is thermostatically controlled to warm your pet's body safely and effectively.
Chew-resistant & waterproof: Soft and waterproof PVC envelope enclosure. The cord casing is chew-resistant so that your pet cannot easily chew it up.
Easy to clean: A soft and removable fleece cover is easy to clean by machine or hand and must be dried before reassembling. Never allow your pet to lay on the unit without a cover. Clean the pad with a damp cloth please.
Intelligent design: Thermostatically controlled to warm your pet when it lies on the bed. The automatic heating system provides your pet with the perfect temperature.
Please do not measure the temperature of the blanket through touching, which is inaccurate.  Short time touch is no obvious warm feeling.if you want to feel the temperature,you can sit on the pad for about 10-20 minutes.
Specification:
Cover Colour
Blue+brown
Product Size
90x60cm
Adaptor Input
AC220-240V 50/60Hz
Power
120 Watts
Certification
SAA CE EMC
Packing Size
29x11x32cm
Gross Weight
1.67kg
Content
1 x pet heating pad

1 x instruction

1 x fleece cover
Click here to Get this Deal
About crazysales.com.au
View Other Deals from crazysales.com.au
Deal Category
Pets deal